e.l.f. kicks off social media campaign for ninth birthday
From 2-29 July, customers can take part in e.l.f.'s "Facebook calendar reveal" to find out about new launches
US beauty brand e.l.f (eyes, lips, face) has launched a Facebook campaign to celebrate its ninth birthday.
From 2-29 July, customers can take part in e.l.f.'s "Facebook calendar reveal" in order to find out about upcoming product launches from the brand, gain exclusive access to purchase the brand's latest products, as well as enter to win a range of prizes. As part of the brand's Facebook sweepstakes, it is giving away a number of limited edition birthday make-up palettes, in addition to the grand prize of a trip to New York to receive an e.l.f. makeover and brand giftcards.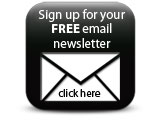 e.l.f. is owned by US based private equity firm TSG Consumer Partners. The mass make-up brand was founded in 2004 by Joseph Shamah and industry veteran Scott-Vincent Borba to offer "quality cosmetics at a price that can fit any budget".
Companies