e.l.f. Cosmetics rumoured to be preparing IPO for early 2016
The US beauty brand, owned by J.A. Cosmetics, has not yet confirmed details
e.l.f. Cosmetics opened its first store in France earlier this year
e.l.f. Cosmetics is said to be preparing for an IPO, according to a report by Reuters.
The news agency reported that people familiar with the matter said underwriters have been hired for an IPO by J.A. Cosmetics US Inc –the owner of e.l.f. Cosmetics – and that the offering could materialise in the first half of next year.
e.l.f. Cosmetics has been on a noticeable growth path over the past year. In February 2014, private equity investment firm TPG's platform TPG Growth acquired a majority stake in e.l.f. Cosmetics from TSG Consumer Partners.
At the time, John Bailey, Principal at TPG Growth, said: "We believe that many opportunities lie ahead, and are happy to partner with e.l.f. to build the company and accelerate its already impressive growth trajectory."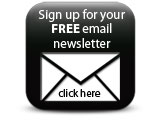 Meanwhile, in February this year, e.l.f. Cosmetics opened its first bricks-and-mortar store in France's Aix-en-Provence.
Companies