e.l.f. Beauty urged to sell or revamp by investor Marathon Partners
The activist investor is reportedly due to issue a letter to its Chief Executive imminently
Marathon Partners Equity Management, an investor in e.l.f. Beauty, is said to be putting pressure on the cosmetics company to sell itself or cut costs.
The Wall Street Journal reported that it has seen a draft letter that the hedge fund plans to deliver to e.l.f. Beauty's Chief Executive and Chairman.
In the letter, the 8.5% shareholder is said to be planning to urge the make-up brand to either begin sale proceedings or refocus on core operations and slash costs.
It is also said to want new Directors appointed to e.l.f. Beauty's Board, diluting the influence of the three representatives from 30% shareholder private equity company TPG.
This year, e.l.f. Beauty's share value has dropped nearly 40%.
While its H1 2018 results showed a net sales increase of 7% to US$8.5m, gross margin decreased from 64% to 61%, primarily as a result of "unfavourable movements in foreign exchange rates, customer mix and freight".
At the time, Tarang Amin, Chairman and CEO, said: "We are working to improve trends at select national retailer partners and are confident in our long term potential.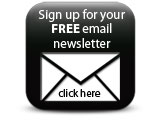 "Our brand continues to resonate with consumers, as demonstrated by our expansion within leading retailers. We believe there is significant white space for the e.l.f. brand and seek to deliver shareholder value through the capabilities of our broader platform."
Companies