Yardley launches the Bath & Body Skincare Collection
Britishness revisited with new body and bath products
Yardley London, the quintessentially British company famous worldwide for its fragrances and soaps, has launched its new bath and body line. The Bath & Body Skincare Collection features Luxury Body Washes, Moisturising Body Lotions and Nourishing Hand & Nail Creams.
With an affordable price range that goes from £3.50 for the Luxury Body Wash to £5.95 for the Moisturising Body Lotion, the new line features Yardley London's renowned signature fragrances: English Lavender, classic Lily of the Valley, English Rose, Peony and Royal English Daisy.
The Moisturising Body Lotion contains shea butter and glycerine to combat dryness along with grape seed oil and sweet almond oil for extra moisture. The formulation also features Q10 to help strengthen the skin while panthenol and hydrolysed keratin are said to help replenish the skin's keratin levels which are reduced with age.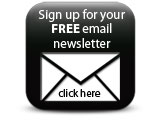 The Bath & Body Skincare Collection is already available to purchase on the company's website, and it will hit UK stores from November in time for Christmas.
Featured Companies