Xen-Tan launches first capsule collection
Xen-Tan is launching its first capsule collection – the Clean Collection (£17.99-£33.99), a trio of premium self-tanning products created to make men and women feel fresh and clean while they tan. The formula features Optimum Complex-30, a blend of DHA, melanin and Xen-Tan's proprietary time-release ingredient which it says guarantees a longer lasting, deeper, richer tan.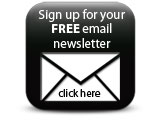 The collection includes: Fresh Tanning Mousse, a grapefruit scented white mousse, designed to develop into a rich olive colour in three hours; Fresh Face Tan, a lightweight lotion with a light vanilla scent infused with revitalising and protecting ingredients such as green tea, peptides and broccoli seed; and Fresh Prep Scrub, a citrus-melon scented scrub designed to prepare the skin for self-tanning.