Will Walgreens beat Amazon in the drone space race?
Walgreens will soon be able to deliver health, wellness and food products to customers across Virginia
Health and beauty retailer Walgreens has announced it will begin offering drone delivery services to customers in Virginia, US, next month.
In partnership with Wing, a member of multinational conglomerate Alphabet, the new pilot programme will deliver health, wellness, food and beverage items to customers at home.
"Walgreen continues to explore partnerships to transform and modernise our customer experience and we are proud to be the first retailer in the US to offer an on-demand commercial drone delivery option with Wing," said Vish Sankaran, Walgreens Boots Alliance's Chief Innovation Officer.
"With a customers-led focus, we continue to create differentiated shopping experiences that provide the products and services consumers need wherever, whenever and however they may want them."
He also said the partnership could "redefine convenience" by delivering items in "minutes, not hours or days".
Amazon's drone presented at the retailer's re:MARS Conference in Las Vegas earlier this year
Eligible customers in the state's Christiansburg area will have access to more than 100 products and six convenience packs that include Walgreens' most popular products.
In June, Amazon executive Jeff Wilke said the retail giant could be using drones to deliver its packages "within months".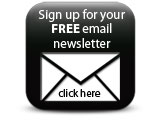 In December 2016, Amazon safely made its first drone delivery in Cambridge, UK, but no further details from the company have been released regarding its progress.
Companies