Why beauty shoppers are loyal to brands but not e-retailers
A new study by A.T. Kearney reveals that consumers will remain loyal to their favourite brands, but will easily switch between online retailers
Online beauty consumers are loyal to brands but not e-retailers, a new study has revealed.
According to A.T. Kearney, more than two thirds of US shoppers use four or more websites to purchase personal care goods.
Amazon leads the pack as the most commonly used website (69%), followed by Sephora, Ulta, and Walmart.
The research firm surveyed 800 women who buy beauty products online and found that shopping behaviour falls into three categories:
Online enthusiasts: 55% of respondents said they use websites to shop and browse products. They share their reviews and purchasing behavior on social networks.
Information seekers: 36% of respondents claim to browse websites but shop in-store. They go online to gather information about products, pricing and special promotions and to read product reviews. When they arrive in stores they are well-prepared and usually know exactly what they want.
Showroomers: 9% of respondents browse in-store but shop online. They use stores to learn about and explore products, often supplementing these efforts with online browsing and reading reviews before purchasing.
A.T. Kearney said the study 'clearly indicates that consumers have mastered the art of omnichannel.'
Hana Ben-Shabat, A.T. Kearney partner and author of the study, said: "The growing challenge of loyalty, the daily demand on retailers and brands to deliver a seamless experience between online and offline, and the need to 'give up some power' to new sources of influence are indicators of the current state of the beauty industry."
According to the study, e-retailers can attract shoppers by offering competitive prices, free shopping and personal detail security.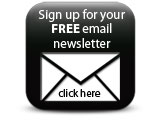 "Succeeding in this new environment will require an artful integration of all channels, and adoption of new technologies to enhance personalisation and authentic communication," added Ben-Shabat.
Companies