Which online retailers have captured the millennial spend?
According to latest research, young US shoppers have a combined spending power of more than $4 trillion
ASOS has captured the US millennial spend after being named the most popular online retailer with the demographic.
According to research by Slice Intelligence, 60% of the British retailer's revenue was generated by this age group.
The US millennials studied also favour Rent the Runway, Modcloth and Forever 21. But brands such as Coldwater Creek and Blair were the least popular with this age group.
Generation Y, made up of consumers typically born in the 1980s and 1990s, is estimated to wield more than $4 trillion in spending power.
These consumers also accounted for the largest share of online apparel revenue for two years running.
In 2015 and 2016, 35% of clothing revenue came from millennials, just half a percent more than Generation X but 10% more than baby boomers.
Meanwhile, Amazon was noted at the website where millennials spend most of their money. According to Slice Intelligence, Amazon generated 16.6% of its revenue from 18-35 year-old shoppers last year.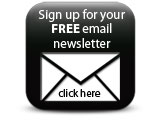 Earlier this year Scentbird, the US online fragrance subscription brand, revealed that 80% of its customers are millennials, leading it to research the most popular scent terms within this age bracket.