When the knowledge of the past becomes the trendsetter of the future
Greek skin care brand Kear uses the ideas of ancient Greece into their products
The notion of personal care and well-being now connects Ancient Greece with the contemporary world. Kear is a Greek skin care brand that uses the ideas of Ancient Greece - harmony, order and tranquility - into their products.
With a unique name meaning "heart" in ancient greek, but pronounced like the word "care" in English, κέᾰρ incorporated the love for the beauty heritage of Greece into conscientious, all-natural and locally-made skin care products.
By adding "humble", but potent herbs and essential oils, to ancient greek cosmetic formulas, keeping it simple but effective and strictly natural, they managed to blend wisdom with style.
Their objective is to transfer all that defines Greece into a premium, natural and eco-friendly product line; and they offer new and non-invasive ways to improve our appearance in compliance with the natural ageing process and what the earth provides.
Kear product range is packed with must-have, natural skincare that follows both ancient Greek traditions and strict EU regulations. Made locally, from locally sourced raw materials, Kear honours the provenance of its heritage, while simultaneously reducing the company's carbon footprint.
Broken down into easy-to-navigate categories, Kear offers face and body balms, body oils, plant-based soaps, natural lip balms, and exclusive gift sets.
One of the most significant advantages of Kear products is that they are incredibly versatile, which means you can use just one of the many products for a variety of purposes.
The all-natural face balms are proven effective on the neck, décolleté, as a moisturiser, night cream, day cream, even masks. Sensitive enough to be used around eyes.
They are ultra concentrated, contain no water, just potent herbs and essential oils. Purely natural, non toxic, without artificial fragrances, synthetic chemicals, toxic preservatives, paraben, or petroleum, and never tested on animals. Fast-absorbing and non-greasy, suitable for all genders, skin tones and skin types, dermatologically tested.
Kear Body Balms can be applied to hands, heels, cuticles, on tired legs, and overworked muscles to relieve tension and to promote a beautiful and healthy complexion.
Body oils moisturise the body after a bath or shower, gently remove makeup, as a hydrating hair mask, a natural body perfume, or relieving tired or swollen feet, and massaging into stiff or sore muscles. While the plant-based Herbal Soaps can be used not only to cleanse the face and body, but also as solid shampoo bars.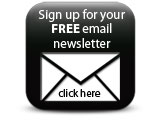 Kear is here to remind us that we still have a lot to learn when we step back, and take a look at the past and its timeless beauty knowledge. Blending together the old with the new can be as effective and stylish as ever.
Companies