Weighing in on weighted eye masks
Far more therapy-focussed than its highly popular predecessors, and as a form of weighted Eye Mask, this product will offer the wearer far more tangible benefits upon awakening
If you hold the importance of your sleep close, you're probably more than familiar with the various different types of eye masks. Whether they're contoured, or smooth as silk, the structure of your mask contributes greatly to your nighttime experience. But sometimes, blocking out the bright world outside isn't quite enough, and nobody would blame you for seeking out something with a little more push. Released earlier this year in time to coincide with the annual October Sleep Month, SMUG has introduce the newest member of its Eye Mask family - SMUG's Natural Clay Bead Hot & Cold Therapy Eye Mask.
The latest release is far more therapy-focussed than its highly popular predecessors, and as a form of weighted Eye Mask, this product will offer the wearer far more tangible benefits upon awakening. Filled with beads of natural clay, the mask can be either heated or cooled, but thanks to clay's relatively usual thermal conductivity and retention levels, the experience will never prove too unbearable.
The applied weight of these clay balls within the mask itself is where the magic happens; and anyone suffering from sinusitis, tension headaches or puffy eyes will appreciate that these weighted masks are entirely capable of offering a remedy towards this. Heat has been well documented for its capabilities of relieving excess pressure and improving lymphatic drainage, whilst a touch of cold is bound to sweep away inflammation; soothing tired, worn out eyes.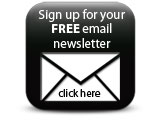 Aside from these benefits, a Clay Bead Eye Mask is extremely capable in many other ways too. Known simply as Deep Pressure Stimulation, the evenly distributed weight of the beads upon the face and eye area offers a similar sensation to a hug, and has been proven to induce immediate relaxation. This push against the skin reduces the wearer's flight or fight response, by sending signals to the brain that relieves alertness and anxiety; just what you need when on the verge of a good night's sleep! On top of this, the weight of the mask alone will block out any unwanted streaks of light when worn, stimulating the production of Melatonin; the all important hormone that's responsible for inducing deep and healthy sleep. This hormone only comes out in the dark, which is why it goes hand in hand with a mask that offers total darkness.
Featured Companies