Walgreens ramps up sustainability drive
The US retail giant is to increase its use of recycled materials for product packaging
US retail giant Walgreens is looking to ramp up its sustainability efforts through its Sustainability Index, a measurement system introduced by the retailer to track the environmental impact of its products.
"We've reached an acceleration point where we are moving from measurement to results. We're starting to really drive progress with the Index," Walmart president and CEO Mike Duke said. "This is about trust and value. Using less energy, greener chemicals, fewer fertilisers and more recycled materials – all of this – is the right thing to do for the planet and it's right for our customers and our business."
In line with its sustainability push, the retailer has rolled out the Index across 200 product categories, and to more than 1,000 suppliers. By the end of this year, Walgreens expects the Index to include more than 300 product categories and 5,000 suppliers.
One of its key initiatives involves increasing its use of recycled materials, particularly when it comes to product packaging. The retailer aims to grow both the supply and demand for recycled plastics so they can be diverted from landfill. Changes in packaging are already being implemented in certain product categories including food and pharmaceuticals.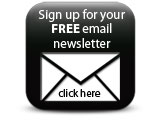 Meanwhile, Walgreens is also asking all of its suppliers to transition to greener substitutes for priority chemicals in personal care, beauty and cosmetic products. The retailer has created a list of approximately ten chemical ingredients which have been labelled as "high priority chemicals for continuous reduction, restriction, and elimination". Although it has yet to reveal which ingredients have been shortlisted, Walgreens has pledged to publicly report on the progress of this initiative in January 2016.
Companies