Wahanda apppoints Grazia's Liz Hambleton
Wahanda, the hair and beauty booking website and online marketplace, has named Liz hambleton as Editorial Director.
Liz Hambleton
Hambleton formerly headed up the beauty and health desk at Grazia. In her new role, Hambleton will create and launch a content side to Wahanda's business with the aim to inform and engage with the website's community and create a 'world class' editorial offering in the process.
Hambleton said: "Wahanda is a truly modern beauty concept with a vast community ready and waiting to be tapped into. I'm excited to inspire, inform and engage with this community and create a world class editorial offering in the process."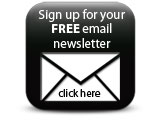 Lopo Champalimaud, CEO and Founder of Wahanda, added: "We are thrilled to welcome such a talented new member to our team. Our new editorial platform, headed up by Liz, will provide an invaluable source of inspiration and knowledge to our customers."
Companies