Vlada Haggerty sues Make Up For Ever and LVMH for lip art copyright infringement
The LA-based make-up artist says her Liquid Gold and Rose Gold dripping lip art images have been copied without her permission
Top: Haggerty's Liquid Gold and Rose Gold lip art
Bottom: Make Up For Ever's Lustrous logo
Vlada Haggerty, the US-based make-up artist, is suing Make Up For Ever and LVMH for copyright and trademark infringement, and unfair competition.
Haggerty, who is currently 'Lip Editor in Chief' for Smashbox and has nearly 800,000 Instagram followers, claims that Make Up For Ever used two of her images on a logo for its Lustrous make-up line, launched in September 2017.
The Lustrous make-up line logo is said to be "substantially similar" to Haggerty's Liquid Gold and Rose Gold lip art images, which feature lips dripping with metallic make-up.
Haggerty's lawyers wrote: "Large corporations too often think they can steal designs from individual artists, especially women, without payment or consequences. That ends here."
The lawsuit, filed on 5 January 2018, suggests that the logo is an edited copy of the Liquid Gold photograph and has been used without Haggerty's permission or a license.
Make Up For Ever is said to have approached Haggerty in September 2016, asking her whether she would be "open to the possibility of a collaboration for 2017".
However, Haggerty declined on the basis that she was bound by an exclusive contract with a competing cosmetics company; when pushed, she made a phone call to confirm she would not be collaborating with the LVMH-owned company.
Consumer confusion
Haggerty's lawyers outlined ways in which the alleged infringement may be confusing consumers, with a list of social media posts including:
•User "susanmichelle92" wrote: "Is this a collab with @vladamua? The lip art looks similar to hers."
•User "jessajess_" wrote: "@susanmichelle92 she works for makeup forever." (Mistakenly believing that, due to MUFE's infringement, Vlada must work for MUFE).
•User "jackie.a_" wrote: "At first glance I thought it as a collab with @vladamua."
Haggerty is demanding that Make Up For Ever removes the Lustrous make-up products from sale and pays damages, including a disgorgement of all of its worldwide profits from the sale of the line.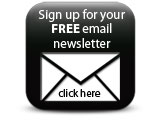 Kylie Jenner was also confronted by Haggerty in 2016, when she posted a side-by-side image of her art next to a Kylie Cosmetics post of a very similar image promoting its new campaign.
Companies