Virospack's latest, well-defined sustainability strategy
Committed to future generations, at Virospack we have a well-defined sustainability strategy as a guide to successfully fulfill this commitment.
Many are the progress and achievements made in this area, as well as the identified short-to-medium-term challenges and objectives.
True to our transparency with customers and the sector, we present the new sustainability section on our corporate website.
"At Virospack, every day we improve with a clear philosophy – companies not only have a duty to produce or expand in a sustainable way, but also to make their employees aware of and engaged in the importance of the impact of their work on the environment," says CEO of Virospack Vicenç Rodriguez.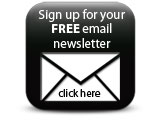 Enter and discover our commitment to the environment, compliance and CSR.
Featured Companies