Virospack unveils an engaging new image
Virospack presents its new advertising campaign with a closer, emotional and cosmetic-oriented look
The new image shines the spotlight on the dropper while being used to apply a cosmetic and offers a clear message: Droppers are the best choice for cosmetic packaging.
The campaign was held in Barcelona, Spain, with a clear briefing to focus on a more emotional communication and geared toward cosmetics, for approaching the consumer with an image that is both aspirational and quotidian. The new campaign highlights the functionality of droppers showing the moment of use. To get this, Virospack has a model that looks fantastic skin, on which a cosmetic product is applied with the highest precision thanks to a dropper.
Humanising communication and showing a motion that is both routine and glamorous, the new campaign empathises with the consumer and provokes engagement with cosmetic brands, many of which know and trust Virospack for its quality and service, the company's wide range of easily customisable standard items, and its ample experience in the sector offering in-house development, manufacturing, and decoration. These are key points that without a doubt make Virospack unique in the sector, just like the droppers the company produces.
The casting and the model performance was meticulous, looking for showing - with an image easy to understand and imitate - the ease, functionality, precision and safety of the droppers for cosmetics.
The new creativity fits the company's goals and is accompanied by two clear claims:
SERVICE & INNOVATION - two of Virospack biggest strengths.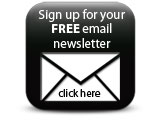 THE BEST PERFORMING DROPPERS FOR COSMETICS - emphasising the use of droppers as the best choice.
Featured Companies