Virospack is now ISO 14001 certified
Virospack is proud to announce that we have received the ISO 14001 certification
As sustainability is an aspect which Virospack is continuously working to improve on, the ISO 14001 certification is very important.
What does ISO 14001:2015 mean?
It specifies the requirements for an environmental management system that an organisation can use to enhance its environmental performance
It is intended for use by an organisation seeking to manage its environmental responsibilities in a systematic manner that contributes to the environmental pillar of sustainability
It helps an organisation achieve the intended outcomes of its environmental management system, which provide value for the environment, the organisation itself and interested parties.
What do ISO 14001:2015 standards mean for Virospack? They helps us to:
Improve resource efficiency
Reduce waste
Drive down costs
Provide assurance that environmental impact is being measured
Gain competitive advantage in supply chain design
Increase new business opportunities
Increase stakeholder and customer trust
Improve overall environmental impact
Manage environmental obligations with consistency
How we celebrated ISO 14001:2015
To thank the implication, dedication, effort and awareness in respect for the environment, which all employees of Virospack have demonstrated in their work, the company wanted to celebrate this certification with all the team. Many have been the new methodologies, challenges and investment implemented these last years in sustainable production. A way of working respectfully with our planet that is worthwhile and that ISO 14001 certifies for the satisfaction of all in Virospack.
To celebrate this new recognition of The Dropper Company that had already been certified in 2001 for its quality with ISO 9001, Virospack gathered more than 300 employees together in a casual and festive style lunch of, held in its own facilities.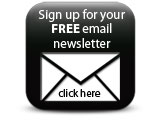 Aida Rodriguez, Virospack Environment Manager, explained to all attendees the achievements in sustainability, thanked them for their collaboration, and encouraged all to continue working in the same direction to make Virospack a totally environmentally-friendly company.
Featured Companies