Virospack bets on the curves and presents a colourful and fresh campaign full of life
Originality, sophistication, avant-garde, sensuality and of course seduction, are adjectives that perfectly define the Virospack Curved Dropper Line.
We are talking about a dropper dispenser pack collection with a different design and character. A design that fits perfectly with the concept of femininity and subtle and elegant seduction. Design is full of curves full of insinuation and provocation.
We are relaunching this range of rounded-shaped droppers, both on the bulb and the cap, with an eye-catching fresh and happy campaign. An explosion of colour and energy, of light and life to transmit this new concept.

Virospack offers a wide catalogue of standard references that include this line made up of two novel curved models:
A reference of curve bulb whose design is novel and different from the rest of the company's references and, of course, from the rest on the market
Two references of curved caps that combine perfectly with the curved bulb and fit with the 20/410 neck bottles
The curve bulb can be combined with other existing caps from the extensive Virospack catalogue.

These droppers can be decorated at the choice of each brand. The total personalisation of this seductive final packaging is assured thanks to all the decoration techniques offered by Virospack, ranging from painting or metallisation or injection in a custom colour.

Multiple finishes for a complete seduction and own of each brand

The new campaign shows only in detail, different combinations that give an idea to customers of ​​the multiple final sets that can be achieved. A full pack well-differentiated depending on the finish and the combination of pieces chosen by each brand.

It's a campaign that aims to convey the adhoc promise to Virospack of total customization to respond, as always, to the desire for differentiation of each client.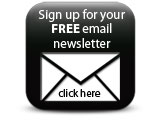 It's a striking and cheerful, sensual, and cosmetic campaign that is full of vitality, colour, freshness, and the will to live. The feminine empowerment of women who like to take care of themselves and enjoy their beauty ritual is presented and applied drop by drop with the Virospack Curved Dropper Line.
Featured Companies