Vantage strengthens global commercial team
Vantage Personal Care is excited to announce the addition of two new employees to their team! Sven Kirsch has been appointed as the Account Manager for Northern Europe and Michael Anthonavage has been appointed as the Technical Marketing Director-Actives for the personal care group.
Kirsch will be responsible for strengthening Vantage's position in North Europe and to increase market share, with a strong emphasis on regional accounts and distributors.
Kirsch is a well-experienced sales professional in the Personal Care, Home Care and Pharmaceutical industries. Prior to joining Vantage, Kirsch held a Sales Manager position at Simon & Werner, one of Vantage's distributors, where he first learned about the Vantage product line.
Anthonavage will be responsible for all new active ingredient offerings from Vantage, including the recently acquired Curoxyl and Curcylic products. He will lead the team in helping to train and grow this business. He will also be involved in new product development.
Anthonavage has a strong skin biology background and has 20+ years of experience in the Personal Care industry. Prior to joining Vantage, Anthonavage held various industry positions, including clinical testing and validation of raw materials, and finished product claims development.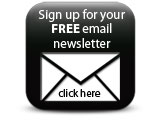 Vantage welcomes Kirsch & Anthonavage and looks forward to continuing to invigorate the company, driving growth, new product development and expanding opportunities.
Featured Companies