Urban Jack wins Highly Commended for Best New Male Skincare Product
Urban Jack has won the coveted "Highly Commended" Award for it's Dual Action SPF Tattoo Moisturiser at the annual Pure Beauty Awards, held in London during October
In recent years tattoos have become increasingly popular, in large part because they are being worn by celebrities, athletes, and people within the fashion industry.
Previous stigmas around skin art are rapidly being eroded with Tattoos being seen as on trend and acceptable in the workplace.
One of the major issues with tattoos is aftercare of the skin just after the Tattoo has been inked and importantly the ongoing maintenance.
Tattoos need regular maintenance to ensure they retain their radiance and to protect them from fading in the sun. Colours such as red are especially prone to fading.
Consumers have typically relied on nonspecific products to maintain their tattoos including body lotions and baby creams.
Urban Jack Dual Defence Tattoo Moisturiser
Urban Jack has developed a skin / body moisturiser specifically tailored for tattoos. The dual action moisturiser absorbs quickly and deeply bringing a sense of calm to the tattoo and the skin around it whilst injecting a boost of nourishment.
It is great for just inked areas and for the maintenance and preservation of existing skin art thanks to the integrated SPF protection.
Key Ingredients include
Grape Seed Extract (anti-oxidant) 
Olea Europaea Fruit Oil (skin conditioning)
Triticum Vulgare Germ Oil (skin conditioning) 
Vitis Vinivfera Fruit Meristem Cell Culture (helps enhance the anti-radical capacity of the skin and offers defence against free radical aggressions).
100% Natural Fragrance.
Availability
Available direct from Urban Jack at www.urbanjack.com
Free UK Postage

50ml | £14


Looking Good, Feeling Great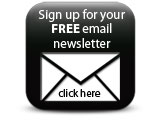 Urban Jack is passionate about Looking Good and Feeling Great. Recognising that suicide is the greatest cause of death in young men under 40, Urban Jack donates £0.20 from every product sold in its range to charities supporting Mental Health.
Companies