Univar sponsors the Pure Beauty Awards 2016
Leading global chemical distributor is sponsoring two categories for this year's Pure Beauty Awards
Univar, a leading global chemical distributor of specialty and industrial chemicals, is sponsoring two categories for this year's Pure Beauty Awards.
The company will sponsor the 'Best International Breakthrough Brand' and 'Best New British Brand' at the 15th edition of the most prestigious and eagerly awaited annual event on the beauty industry calendar. These two 'Best New Brand' categories will reward and recognise new international and UK-based beauty brands that have brought innovative concepts and products to the UK retail market. The sponsorship underlines Univar's increasing presence and partnerships throughout EMEA as well as its dedication to supporting both its customers and subsequently their consumers by delivering the highest quality and innovative specialty ingredients.
Arnita Wofford, Head of Marketing, EMEA, Univar Personal Care, says: "I am extremely pleased that we were able to partner with Pure Beauty Awards this year. I am looking forward to presenting these two very prestigious awards, especially the new category of 'best international breakthrough brand', as it particularly shows the development of this programme and its value not just within the UK but across the global beauty market."
Laura Husband, Editor, Pure Beauty, adds: We're thrilled that Univar Europe is sponsoring the two biggest accolades at this year's Pure Beauty Awards. Both categories are new for 2016 and have been created due to the overwhelming interest we've had from international beauty brands to enter our awards. For the first time in our 15-year history, new international brands will be able to compete against one another on an even playing field and new British beauty brands will be able to do the same."
The Pure Beauty awards will take place on the 27th October 2016 at the Savoy Hotel in London.
For more information on this year's awards visit purebeautyawards.com contact +44 (0)207 193 6862 or email purebeauty@hpcimedia.com.
______
About Pure Beauty
Pure Beauty is the UK's leading magazine for high street beauty and fragrance retailers. Published monthly, Pure Beauty informs buyers and management of the latest market trends and NPD to stock, giving sales staff the expertise they need to confidently recommend products to customers. For more information, visit www.hpcimedia.com/pure-beauty.
About Univar Inc.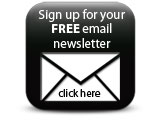 Founded in 1924, Univar Inc. (NYSE: UNVR) is a global distributor of specialty and basic chemicals from more than 8,000 producers worldwide. Univar operates more than 800 distribution facilities throughout North America, Western Europe, the Asia-Pacific region, and Latin America, supported by a global network of sales and technical professionals. With a broad portfolio of products and value-added services, and deep technical and market expertise, Univar delivers the tailored solutions customers need through one of the most extensive chemical distribution networks in the world. Univar is Chemistry DeliveredSM.
Featured Companies