Univar launches latest formulation campaign - Fitspiration
FITSPIRATION will launch at the 10th edition of Cosmetagora in Paris, taking place January 9th and 10th on Univar stand 161.
Say hello to your new gym buddies! Wellness, beauty, and fashion continue to converge as the gym evolves into a more social space, so we've created this kit for fitness-conscious customers.
It is all about incorporating the right kind of products into your fitness routine, before, during and after your workout.
These products are about to change the way you pack your gym bag.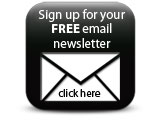 #gymbagbeauty #highspeedgymvolution
Featured Companies