Unilever's new brand campaign highlights the ugly truth of human consumption
Love Beauty and Planet released the educational video on Earth Overshoot Day
Unilever's new brand Love Beauty and Planet has debuted a short film highlighting the earth's limited resources.
In honour of Earth Overshoot Day on 1 August, which marks the day consumers have used up the planet's resources for the year, Love Beauty and Planet released the video via YouTube.
It highlights how small cumulative actions can have a major impact on the state of the planet and encourages viewers to make meaningful, eco-friendly choices, such as riding a bike to work or ditching single-use plastics.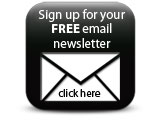 Consumers are then encouraged to share their conscious choices on Instagram and Twitter using #smallactsoflove.
Companies