Unilever's natural claims under scrutiny by advertising watchdog
The Advertising Standards Authority found that Radox's label was not greenwashing, but was clearly inspired by nature
Image via ASA (Instagram/@radoxuk)
Britain's advertising watchdog ruled in Unilever's favour after consumer goods group PZ Cussons took issue with an Instagram post.
Unilever-owned bathing brand Radox featured a picture of a shower gel which included the claim '100% nature inspired fragrance'.
However, PZ Cussons argued that the wording misled the consumer and implied the scent was derived only from natural products, which was not the case.
The firm highlighted that Radox's claim was in near identical font to its own shower gels which read '100% natural fragrance'.
But the Advertising Standard Authority (ASA) sided with Unilever who defended its social media image, that has since been removed, by explaining the product had been influenced by natural scents.
The Dove and Lynx owner said consumers would understand from the prominent use of the word 'inspired' that the product's scent was inspired by nature, rather than that the product's ingredients were sourced from nature.
Unilever also argued that consumers would interpret the use of '100%' to be synonymous with 'completely' or 'entirely' and would not view the claim scientifically.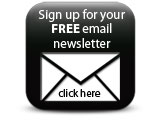 "We considered that consumers would understand that claim to mean that the scent portrayed in the ad was not in itself the product of natural ingredients, but something manufactured to smell like something found in nature (in this case, the berries depicted on the bottle)," said the ASA.
Want to learn how to avoid common compliance pitfalls? Register to attend the 2019 Cosmetics Business Regulatory Summit today. Click here to find out more.