Unilever's cruelty-free beauty portfolio now includes Suave
The US hair and body care brand has earned the PETA-approved status
Unilever-owned personal care brand Suave is the latest line under the conglomerate to become PETA cruelty-free certified.
Founded in 1937, the US brand is said to sell one product every 14 seconds and includes hair care, body care, male grooming and children's products.
As consumers increasingly demand cruelty-free products, Unilever has ramped up the number of PETA-approved brands in its portfolio.
Over the last 18 months, Dove, Simple, St. Ives, Love Beauty and Planet, and Love Home and Planet have all been added to PETA's 'Beauty Without Bunnies' list of certified brands.
"Our consumers care about animals and so do we," said Berengere Loubatier, Senior Brand Director at Suave.
"That is why we are proud to be certified cruelty-free by PETA and continue to offer high quality beauty products."
PETA's cruelty-free rabbit logo will roll-out across Suave's packaging, to promote the partnership and inform customers that Suave does not test on animals anywhere in the world.
The Anglo-Dutch multinational is one of five companies – along with Colgate and sexual wellness brand Good Clean Love – to be listed by PETA as "Working for Regulatory Change".
The title means that the businesses are said to only conduct tests on animals when required by law and that they are actively working towards non-animal methods.
The "Working for Regulatory Change" companies are also expected to provide PETA with all information about the tests and how the firms have tried to avoid the controversial practice.
A spokesperson for Unilever said: "We do not test our products on animals and are committed to ending animal testing. Unilever has complied with the EU animal testing bans for cosmetics since 2004 and supports calls for similar bans to be introduced globally.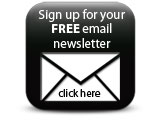 "Occasionally, across our portfolio, some of the ingredients we use have to be tested by our suppliers to comply with legal and regulatory requirements in some markets; and some governments test certain products on animals as part of their regulations."
Companies