Unilever withdraws 2020 forecast due to 'unknown severity' of coronavirus
The Anglo-Dutch consumer goods giant saw shares drop by 5% following the announcement
Unilever has withdrawn its full-year forecast due to the "unknown severity and duration" of the coronavirus pandemic, causing shares to drop by 5%.
The consumer good giants announced flat Q1 2020 sales growth of 0.2%.
Unilever's beauty and personal care business nudged up by 0.3%, bolstered by the increase in demand for skin cleansing products.
However, overall skin care declined, largely attributed to travel restrictions and India's response to lockdown.
The Anglo-Dutch company singled out deodorants and oral care for positive growth.
Unilever also said sales grew strongly in North America, up 4.8%, and in Latin America, up 4.9%, as shoppers stocked up on personal hygiene products and food.
"The crisis highlights the importance of our commitment to use our scale and brands as a force for good in society, throughout the pandemic and beyond," said Alan Jope, CEO of Unilever.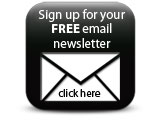 "Covid-19 is having an unprecedented impact on people and economies worldwide. Unilever has moved at speed to support our multiple stakeholders and maintain our operations through the crisis, and prepare for growth in a new normal."
Companies