Unilever wins votes from Dutch shareholders to transfer business to London
The personal care conglomerate has secured a first round of votes, but the Dove owner still needs approval from 75% of UK shareholders
Anglo-Dutch personal care conglomerate Unilever has completed a first round of voting that will allow it to become a London-based entity.
The company's Dutch shareholders overwhelmingly backed the plans to simplify its corporate structure by moving to the UK.
The Dove owner said more than 99% of investors had voted in favour of the relocation, a u-turn on a foiled plan to rehouse the company in the Netherlands two years ago.
However, according to the Financial Times, hurdles remain as the plans are subject to approval from Unilever's UK operations and shareholders.
The group will need backing from 75% of UK shareholders and a vote is expected to take place on 12 October.
In June, Unilever said the change to its legal structure would make it easier for the company to carry out acquisitions, sell-offs and carry other significant benefits.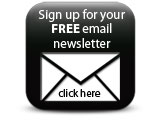 If the beauty owner is given the green light, it will continue to have a listing in Amsterdam, allowing its Dutch shareholders to trade as usual.
Companies