Unilever scraps Dutch relocation plans amid shareholder pressure
The consumer goods giant said it has not received support from a 'significant group' of shareholders
Unilever has cancelled its plans to operate as a single legal entity from the Netherlands.
The maker of brands such as Dove, REN and TRESemmé announced today that it had decided to withdraw its proposal to simplify its dual-headed legal structure after a lack of shareholder support.
Marijn Dekkers, Chairman, said: "Unilever has built a long track record of consistent and competitive performance.
"The Board continues to believe that simplifying our dual-headed structure would, over time, provide opportunities to further accelerate value creation and serve the best long-term interests of Unilever.
"The Board will now consider its next steps and will continue to engage with our shareholders.
"We will proceed with the plan to cancel the NV preference shares, further strengthening our corporate governance."
Unilever revealed that it had conducted an extensive period of engagement with shareholders ahead of voting scheduled for 25 and 26 October.
However, the proposal failed to receive support from a significant group of shareholders, despite "widespread support" for the principle behind simplification.
Unilever first announced in March plans to drop its Anglo-Dutch set-up and operate as a purely Dutch company.
But the proposal required the backing of 75% of its UK shareholders and 50% of its Dutch shareholders to progress.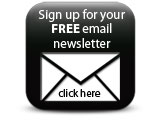 The company said that the simplified structure would make it a more agile and focused business.
Companies