Unilever CEO Paul Polman to step down, beauty president Alan Jope named as successor
The boss of the Anglo-Dutch consumer goods giant (and owner of Simple, Dove and REN) is to retire after a decade at the company
Paul Polman (Image: Getty Images)
Unilever's chief executive Paul Polman is stepping down at the end of this year.
The consumer goods giant announced today that Polman is to retire with Alan Jope, President of Beauty & Personal Care at Unilever, taking over the leadership role.
Polman has led the owner of Dove and Simple for more than a decade and worked in the consumer goods sector for almost 40 years.
The Dutch businessman started his career with Procter and Gamble in 1979, before joining Nestlé as CFO in 2006.
According to Unilever, Polman is responsible for top and bottom line growth ahead of its markets, and delivered a shareholder return of 290% over his tenure.
The announcement comes less than two months after Polman scrapped plans for Unilever to operate as a single entity based in the Netherlands.
Unilever has headquarters in the UK and the Netherlands, but the proposal to form into a single Dutch business was strongly opposed by shareholders.
The move angered investors as they would have had to sell their shares without benefitting from premiums normally generated in an acquisition.
Marijn Dekkers, Chairman of Unilever, described Polman as "an exceptional business leader who has transformed Unilever, making it one of the best-performing companies in its sector and one of the most admired businesses in the world".
Polman's legacy at Unilever includes its Sustainable Living Plan which aims to improve the health and wellbeing of one billion people by 2020; halving environmental footprint by 2030 and benefiting millions of people through inclusivity by 2020.
"Paul's vision, drive and performance focus, combined with his commitment to serving the best long-term interests of the company, have materially strengthened Unilever," added Dekkers.
"He leaves a more agile and resilient company, well placed to win in this fast-changing, dynamic industry."
Jope's journey
Jope (pictured) will take over from Polman from 1 January. The beauty category leader joined the firm as a graduate marketing trainee in 1985 and went on to run the company's North Asia business and spent more than a decade in senior roles for Unilever's foods, home care and personal care roles in the US.
Jope said: "It will be a huge privilege to lead Unilever – a truly global company full of talented people, and brilliant brands.
"Over the 30 years I have worked at Unilever, I have seen the many ways in which our brands improve people's lives, positively impacting more than two billion citizens every day."
Polman described his time at Unilever "as a huge honour" and "throughout this time, I have been humbled by the commitment and hard work of our people, and their passion for creating a truly purpose-driven company."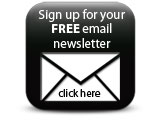 He added: "I am very grateful to them, as I am to Unilever's many other stakeholders, with whom we have worked to build our long-term, sustainable business."
Companies