Ulta Q3 net sales up 22.4%
Net income and operating income also saw solid gains
US beauty retailer Ulta has posted a net sales increase of 22.4% to $618.8m from $505.6m during the third quarter of 2012. Net income, meanwhile, increased 19.1% to $45.4m compared with $38.2m last year, while operating income grew 18.9% to $72.9m.
"The Ulta Beauty team delivered solid top line growth, with particular strength in our on-line sales, despite a challenging environment," said Mary Dillon, CEO (pictured). "We also made significant progress on our growth strategies, including opening a record number of new stores, seamlessly rolling out a new e-commerce site while maintaining strong top-line momentum, completing this year's roll-out of Clinique and Lancome boutiques, and continuing to launch new and exclusive products and brands."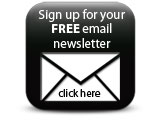 Looking ahead to the fourth quarter of 2013, the company expects to achieve net sales in the range of $853m to $867m, compared with net sales of $758.8m in the same prior-year quarter.
Companies