Ulta Beauty shares hit 12 month high thanks to Kylie Cosmetics retail deal
The US beauty store chain will be the first official retailer of the Kylie Jenner-owned make-up brand
Kylie Jenner / via Getty Images
News of Kylie Cosmetics entering Ulta Beauty this holiday season has boosted the retailer's shares to a 12-month high.
On 30 August, the 21-year-old, who has primarily sold her brand online, announced to her 25 million Twitter followers that she had made her first long-term retail partnership.
"I'm so excited to let you guys know that Kylie Cosmetics will be coming to all Ulta Beauty stores around the country this holiday!... More to come," Jenner wrote.
via Twitter @KylieJenner
The day after the announcement, Ulta Beauty's shares soared by 5% to hit US$268.69 – its highest price in more than a year.
Ulta Beauty reported that its Q2 2018 net sales increased by 15.4% to $1.48bn compared to Q2 2017, while e-commerce sales increased 37.9% to $132.8m versus $96.3m the year prior.
Despite the sales increase, the make-up store chain's shares declined after profit projections were lower than analysts expected.
Prior to the Kylie Cosmetics deal, Ulta had forecast Q3 net sales of $1.55bn-$1.563bn or $2.11-$2.16 per share, while analysts had estimated earnings of $2.31 a share on $1.545bn and earnings of $2.31 a share on $1.545bn.
The disparity caused a 6% decline in stock prices.
---
More on Kylie Cosmetics:
---
"The Ulta Beauty team delivered a strong performance in the second quarter, reflecting rapid growth in prestige boutique brands, mass cosmetics, skin care and fragrance, offset by continued moderation in the growth rates of a few of our large colour cosmetics brands," said Mary Dillon, CEO of Ulta Beauty.
"Our flexible business model continues to support healthy retail comps, excellent new store productivity, and high growth for ulta.com, resulting in significant market share gains across categories."
Although Jenner's make-up line is solely sold online, the brand has experimented with pop-up retail experiences in the US and earlier this year the entrepreneur filed a trademark for a cosmetics truck.
This is not the first time Jenner has influenced share prices.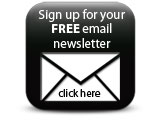 In February, Snapchat felt the power of her influence after the retaily star posted a tweet that reportedly helped to wipe $1.3bn off the company's market value.
Companies