Ulta Beauty sales grow 24.2% in Q3 2016
While the US' largest beauty retailer grew across all channels, its e-commerce sales outperformed the rest growing by more than half compared with Q3 2015
© FASTILY
Ulta Beauty has announced its Q3 2016 results, with strong growth across the board.
The US retailer's total sales grew 24.2%, while comparable sales increased 16.7%. Net sales reached $1.13bn in the quarter, up from $910.7m in Q3 fisal 2015.
Mary Dillon, CEO of Ulta, said: "Our associates continue to execute against our growth strategies, resulting in success across several areas: new brand acquisition, increased Ulta Beauty brand awareness, rapid growth in our loyalty programme, improving supply chain performance and robust e-commerce growth."
Ulta's business is split between retail, salon and e-commerce. Retail comparable sales grew 14.3%, while salon sales increased 16.7% to $60.4m.
Ulta is pressing ahead with retail expansion and in Q3, it opened 42 new stores across the US.
But e-commerce was the shining star of Ulta's latest figures; online sales grew by over half, up 59.1% to reach $73.6m from $46.2m in Q3 2015.
For Q4, Ulta predicts net sales in the range of $1.51bn to $1.54bn, and income per diluted share of $2.08-$2.13.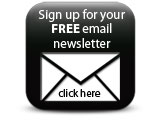 It is raising its previously announced fiscal 2016 guidance to include e-commerce sales growth in the 40% range, and total sales growth in the low twenties percentage range, compared to high teens percentage growth in previous guidance.
Companies