US at-home skin care devices market reaches $1bn
Kline predicts 'exceptional' growth for next five years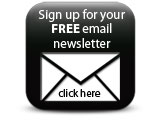 A new report from consulting and research firm Kline & Company has valued the market for power-operated devices at close to $1bn at the retail level for 2011. According to At-home Skin Care Devices 2011: US Market Analysis and Opportunities, "exceptional growth" is expected in the anti-acne, anti-ageing and cleansing devices markets over the next five years.

"We knew this market was really taking off but even we were shocked by its sheer size," commented Karen Doskow, industry manager for consumer products at Kline. "Clearly these devices are finding a very receptive and growing audience of savvy consumers looking to save time and money by avoiding regular trips to the doctor for those in-office procedures that were once commonplace in more robust economic times."

The primary means of distribution for skin care devices, says Kline, is the direct sales channel – which includes home shopping networks, infomercials and e-commerce – with 60% of the total market share.

In the report, Kline points to strong opportunities for manufacturers to develop mass market product options for price-sensitive consumers. "It's incredible how marketers are targeting teens with colourful and easy to use products such as Neutrogena's Wave amongst other market entrants," said Doskow.
Companies