UK organic market goes from strength to strength
Sales of certified organic health and beauty increased by 17% in 2013, says Soil Association
The Soil Association has calculated that UK sales of certified organic health and beauty products increased by 17% in 2013 to reach £37.2m. Meanwhile, the number of Soil Association symbol holders increased by 12.5% to 135.
According to the organisation, Neal's Yard Remedies is the largest Soil Association-certified business in the health and beauty sector, with more than 40 stores and 450 outlets across the UK, and 80 stores globally. Other fast growing Soil Association-certified companies are the Yes Yes Company, which produces a range of water-based and oil-based intimate lubricants; Naissance Trading, primarily a wholesaler of essential and vegetable oils; and Bamford, which runs a luxury spa in Gloucestershire and supplies bath and body care products to leading UK retailers and to five-star hotels in eight countries.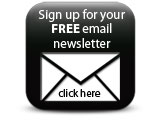 The Soil Association also announced the UK's first Organic Beauty Week (8-14 September), part of its existing Organic September concept. Organic Beauty Week aims to showcase what symbol holders have to offer while campaigning for the better labelling of organic beauty products. The association is also optimistic that the first revision of the international organic and natural COSMOS standard, published in October 2013, will help to streamline the certification process while ensuring that standards remain high.
Companies