UK lockdowns crippling retail as sales see sharpest decline in October
Tighter restrictions imposed on local areas across the UK have resulted in retail's sharpest fall since the pandemic hit
Retail sales in the UK have declined in the year to October at their sharpest rate in 2020, as tighter Covid-19 restrictions are enforced nationwide.
The survey of 116 firms, 54 of them retailers, collated by the Confederation of British Industry (CBI), found conditions across retail were mixed, with non-food retail categories, department stores, clothing and 'other normal goods' reporting falling sales, while recreational goods reported a strong rebound.
The Distributive Trades Survey also reported that, on average, internet sales continued to pick up.
However, the group said sales volumes are expected to decline again in November, blighting the usual busy festive shopping period.
"The fall in retail sales in October is a warning sign of a further loss of momentum in the economy as coronavirus cases pick up and restrictions are tightened across many parts of the country," said CBI's Principal Economist Ben Jones.
"It's not surprising that sales have dipped despite no new direct restrictions on retail in England, as the evidence from earlier in the year suggests consumers become more cautious as case numbers rise."
Covid-19 cases in the UK have been rising despite the tiered system introduced by the government earlier this month.
On 13 October, daily new cases in the UK stood at nearly 19,000; a week later daily cases had risen to more than 25,000.
"With footfall still down by one third, many retailers face a difficult run-up to the all important Christmas period," added Jones.
"It is vital that local authorities use their discretion over the Tier 2 grant funding to target support in a way that helps keep town and city centres open for business."
Pandemic batters retail
Retail charity retailTRUST has also reported concerns for the mental health of retail workers as the pandemic continues to batter the sector.
The group reported a 164% increase in applicants for health support, with the majority relating to issues with mental health.
This seems unsurprising given the loss of 125,000 jobs and the threat of 700,000 potential job losses expected to hit.
Even with big named brands including The Hut Group and Amazon stepping up recruitment, this will not be enough to take on the brunt of the redundancies.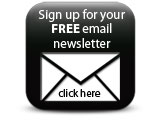 In response, retailTRUST is encouraging a range of sectors, including beauty, to raise awareness and advise leaders on how to support its employees with its #forthefour campaign.
Companies