UK beauty product searches up 48%
Colour Cosmetics | Hair Care | Skin Care
Nail care and fragrances make greatest gains, says Greenlight
The number of UK searches relating to beauty products in September rose 48% on the last quarter, according to the Beauty Sector Report – Issue 2 by digital marketing agency Greenlight. A total of 2.5 million searches were made on Google UK in September for skin care, hair care, nail care, make-up and fragrances.
Make-up and hair care were the most popular search areas, accounting for 32% and 31% of beauty searches, respectively, with prominently featured terms including 'BB cream', 'EOS lip balm', 'dip dye hair colourants', 'caffeine shampoos' and 'ghd hair straighteners'.
However, search volumes for nail care and fragrances enjoyed the most dramatic quarter on quarter rise, with nail care up 142% and fragrances up 118% on June levels. The most queried nail care term was 'opi nail polish', accounting for 7% of nail care related queries.
According to Greenlight, ebay.co.uk was the most prominent site for nail care related queries, with 166,094 searches.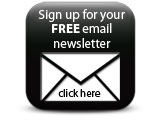 Accounting for 7% of searches, 'perfume' was the most commonly used keyword to search for scents online, while the most requested fragrance brands were Alien and Jimmy Choo. Meanwhile, theperfumeshop.com was the most visible site for fragrance related queries with 328,000 searches.
Companies