Typology expands beauty line with four new targeted skin care products
The new range gives a nod to some of the brand's best selling serums in existing ranges
Direct-to-consumer beauty brand Typology has introduced a line of moisturisers to its Lab range.
Each product is designed to target a different skin care concern and formulas are said to be highly concentrated with active ingredients.
Joining the line is the new Moisturizing Radiance Cream, designed to deliver a boost of hydration thanks to its vitamin C content; Nourishing Hydrating Cream, blended with 1% hyaluronic acid and shea butter to soften; and Purifying Hydrating Cream, featuring 4% zinc and bamboo extract to treat oily skin (£19.80 each).
Completing the range is Typology's Firming Hydrating Cream (£22.80) infused with 0.2% retinol to promote skin cell renewal and address signs of ageing by smoothing out fine lines.
The products join the brand's extensive portfolio of skin care products and fragrances, which are separated into eight categories: Raw, Lab, Ten, Women, SAF, Cure, Primaire and Tone.
Earlier this year the Parisian brand, founded by made.com's creator Ning Li, made its first foray into the UK market.
The brand's packaging is designed to fit through customers' letterboxes and are housed in glass and plastic bottles, making them easier to recycle.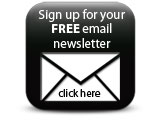 Customers can shop the line at uk.typology.com.
Companies