Twiggy named as face of L'Oréal Professionnel
Iconic model is the new UK Brand Ambassador
L'Oréal Professionnel has named iconic model Twiggy as its new UK Brand Ambassador.
Twiggy will feature in salon windows nationwide, while she will also promote the launch of Majirel High Lift, L'Oréal Professionel's new blonde formula, which launches this month.
"I am absolutely delighted to become a L'Oréal Professionnel brand ambassador, I truly believe in the skill of the profes-sional hairdresser and am so proud to represent the brand. My hair has always been important to me and has been a big part of my image throughout the years. I hope to inspire women to be confident in their personal style and never be afraid of trying something new," said Twiggy, L'Oréal Professionnel UK Ambassador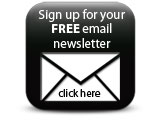 Twiggy was born in North London on 19 September, 1949. She was named "The Face of '66" by Deidre McSherry at the Daily Express after seeing images of her displayed in Leonards buzzing Mayfair salon.
Companies