Tropic Skincare welcomes new hair care range for health, shine and manageability
The new 4-sku collection of products is said to be designed for all hair types
UK-based brand Tropic Skincare has announced the release of a new 4-sku hair care collection.
The range includes the brand's Clarifying Hair Wash, with biodegradable ingredients (£16); Nourishing Hair Cleanser, for sensitive scalps (£18); Hair Feast, a conditioning treatment (£18); and Hair Smooth, a styling oil (£24).
The products are designed to promote health, shine and manageability for all hair types.
Tropic is also releasing a new Sclap Massager (£8) to be in used in and out of the shower, which is said to help an irritated scalp.
Each of the products are infused with a combination of vitamins, proteins and essential oils, from Abyssinian oil to aloe vera juice and babassu extract.
The collection is available online via tropicskincare.com.
Earlier this year, the brand's founder Susan Ma appeared on this year's Forbes 30 under 30 list.
The brand turned over £22m in 2017.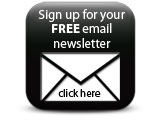 Companies