Trend report: France's love affair with lip powder
Colour cosmetics brands such as Tom Ford, Nocibé and Dior are all shunning the traditional lipstick bullet for the latest innovations
Lip powders have become the latest trend for beauty fans in France, with brands such as Tom Ford, Nocibé and Dior all tapping into the format.
The newest innovation are designed to produce a matte, natural-looking finish, with a light feel similar to that of air cushion foundations.
Last year saw the powders introduced into the French market – marketed as 'blush à lèvres' (lip blush) — but they were mostly in nude shades.
This year the brands have expanded and the colours are much brighter.
Artdeco is leading the way in mass market with its Hypnotic Blossom Matte Lip Powder (€16.90) range in six shades.
This summer, perfumery chain Nocibé will release its own-brand lip powder called Rouge à Lèvres Heaven Lipstick (€12.95) in six shades.
The Douglas Holding-owned retailer released the Rouge Canonissime Rouge à Lèvres lip powder last year, which featured a lip gloss-style brush built into the cap.
In the prestige market, Dior's Le Rouge Gradient (€36) comes in stick form with a foam applicator at each end; the two ends are different colours and can be blended for an ombré effect.
This is Dior's first lip shadow product and is offered as a limited edition for spring 2017 to tie in with the 'graduated make-up' trend the company is pitching for the season.
Tom Ford has opted for a palette format for the release this month of Shade and Illuminate Lips (€58), a limited edition to partner with its existing Shade and Illuminate Cheeks blusher duos.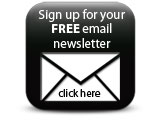 The flat palette looks like a traditional eyeshadow duo and contains a double-ended applicator featuring a brush at one end and a sponge at the other.