Treatwell invests in its largest-ever TV campaign in the UK
The campaign will run for ten weeks and star models including Cassey Chanel
Treatwell has invested a seven-figure sum in its largest-ever TV campaign to date in the UK.
The online beauty services booking platform partnered with Grow@Mindshare to create the ad campaign, which will air on Channel 4, Sky, Media Icon, London Live and ITV channels.
Featuring models including Cassey Chanel and boomerang-style movements, the ad will run for ten weeks and aims to build on Treatwell's print campaign.
Ines Ures, Chief Marketing Officer at Treatwell, said: "Grow have been an amazing partner to work with on this large-scale campaign.
"The creative mirrors the energy of our brand while seamlessly connecting to our current out of home campaign.
"TV is a great canvas for our brand to showcase how easy booking beauty online is, but also gives expression to that boost of confidence that's yours at the tap of a button."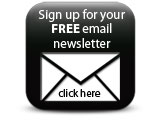 Treatwell connects more than 10 million consumers with over 25,000 salons and spas around Europe.
Companies