Tracey Norman fronts "Colour As Real As You Are" campaign
Transgender model returns as the face of Nice'n Easy after 35 years
Clairol Nice'n easy has launched a new campaign starring Tracey Norman, marking the model's return after more than 30 years.
Norman originally appeared on the Born Beautiful Clairol box in the 1970s at the height of her modelling career. Her work as a model came to a halt a few years later when she was revealed to be transgender.
Norman has now returned to the P&G brand for a campaign titled: "Colour as Real As You Are", in which she shares her experience. She commented:"Clairol really believes in the power of hair colour to transform you and so do I. It helped me to feel feminine – like the real me, And being the real you is what the new Nice'n Easy campaign is about."
The model's revival was sparked by an interview she did with The Cut. She spoke about her experience and how she considered her modelling days to be over. Clairol got in touch shortly after it was published in December 2015.
Heather Carruthers, Global Clairol Associate Brand Director at P&G, said: "We're honoured to bring back Tracey Norman as a woman who no longer has to hide her truth. Her warm, genuine spirit and authentic approach to life make her a natural fit for the campaign."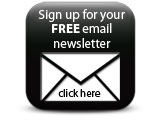 Norman will appear in print ads as well as her first ever TV commercial, due to air in January 2017.
Companies