Topline doubles up for Nocibé
Topline Products has created Duo for Nocibé, a contouring foundation item for make-up line Artist by Nocibé. The Duo, which launches in August in Nocibé perfumeries, claims to make contouring accessible to all consumers; this make-up technique entails highlighting zones of the face through a play of light and shadow with specific products.
Nocibé's Duo, which has both lightening and correcting properties, has a bottle containing a fluid formula on one end, which is applied with a doe-foot applicator, while the corrector stick, activated by a lipstick-type mechanism, features a roller ball tip. The consumer applies a touch of product on the areas of the face to highlight, then blends with either the fingertip or with the roller ball. The correcting stick masks imperfections, such as redness, pimples or under-eye circles. By mixing these two different uses, the Duo redefines the contours of the face.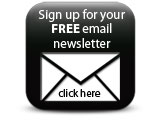 Duo is available in four shade combinations.
Companies