Topline acquires Cosworld-Primapack
Strengthens position in Europe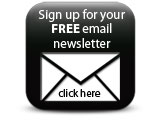 New Jersey-based primary packaging company Topline has entered into an exclusive negotiation to acquire Cosworld-Primapack, a subsidiary of Cosfibel Group. Through the acquisition, Topline hopes to further enhance its position in France, having opened a commercial branch in Paris four years ago.

Meanwhile the sale of its primary packaging activity will allow Cosfibel to develop its secondary packaging and promotional businesses – due to reach sales of €50m in 2011 – faster.

The negotiation is expected to be complete by the end of July.
Companies