This African make-up brand issues casting call for 100 British women
Zaron Cosmetics is said to be the fastest growing colour cosmetics company in the continent and has its eyes on the UK market
African make-up brand Zaron Cosmetics is looking for 100 British women to front its debut campaign in the country.
The casting call by the Nigerian company, said to be the continent's fastest growing make-up brand, is asking for female consumers of "all shapes, sizes and ethnicities" to front the launch.
In return, the women will receive £120 worth of make-up and a 35% commission on any product sales, rising to 45% after they exceed 100 sales.
Oke Maduewesi, founder and Managing Director of Zaron Cosmetics, first developed the brand while studying in Leeds, UK, which is now available in Kenya, Ghana, Uganda, Zimbabwe, Sierra Leone, Ivory Coast, Cameroon and the US.
"The move into the UK market will bring it full circle back to its country of conception," said Maduewesi.
"It's very important to me that the women we choose to represent us buy into our ethos.
"They will form a key part in reaching women in the UK with our messages and will be able to build businesses of their own through our brand."
However, Maduewesi urges that Zaron Cosmetics' recruitment drive is not a pyramid scheme.
She added: "This is make-up created by a woman of colour for the woman of colour.
"Often when other cosmetics companies offer darker shades, they are too orange, too red or look ashy, flat, and muddy on the skin, neglecting the diverse range of undertones that foundations should cater to.
"The old excuse given by major brands has been that they don't believe that there is a large enough market in the UK to warrant developing foundation shades for all.
"We know the UK is bursting with diversity however – and we are absolutely sure we will fill the gap to allow women of all races to feel good about themselves."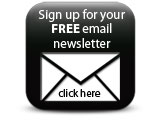 Prospective Zaron Cosmetics ambassadors should email zaroncosmetics@prominentpr.co.uk
Companies