These are the beauty brands stocked at Ocadao's B-Corp dedicated aisle
Body Care | Retail | Skin Care
The line-up of beauty and consumer goods is said to be the largest B-Corp offering among the supermarket players
Launching ahead of B-Corp month in March, supermarket chain Ocado has introduced a dedicated shopping aisle for brands sporting the verification.
Featuring 1,100 products from more than 35 B-Corp-certified brands, the line-up is said to be the largest consumer offering among the supermarket players.
Beauty brands at hand via the in-store and online aisle include Eco Warrior, Little Soap Company and The Cheeky Panda.
"Our B-Corp aisle is a really positive step for both our customers and our sustainability efforts," said Jo West, Ocado's Head of Sustainability.
"We're delighted to be making greener choices easier for Ocado customers by gathering all these amazing brands that have made a commitment to building a more sustainable future."
To land the coveted certification, brands must go beyond product or service level sustainability.
B Corporation measures the entire business model of a brand's social and environmental performance, evaluating how the company operates and how it affects workers, the community, environment and customers; from the supply chain and input materials to charitable giving and employee benefits.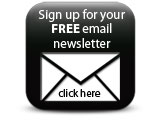 Avon's beauty owner Natura&Co, Sunday Riley, Aesop, Arbonne and The Body Shop are among the beauty brands with the verification.
Companies