The upcycled movement: From waste to wonder
As the world pulls together to rise above our obstacles, this is a perfect time to explore the upcycled movement.
Join us as we explore the mission behind the movement and learn how to develop upcycled beauty products without compromising quality or efficacy.
Fundamentals of the upcycled movement; consumer perception and more
Defining the term upcycled; in collaboration with Harvard and Drexel University
Upcycled ingredient options available in the beauty industry
Upcycled formulation showcase.
Register to join on 4 June 2020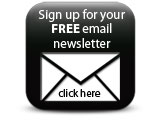 Choose one of the following sessions
Companies