The smell of success
Compared with last year, the value of toiletries editorial is up by 23%
Toiletries PR is showing continued growth. Compared with last year, the value of toiletries editorial is up by 23% - a "complete turnaround" from the previous two years according to mymarketmonitor.com.
Within Toiletries, deodorants PR climbed by 123%, led by Sure with its Compressed Ultra Dry 48hr Deodorant. Advertising, however is down by 3%, fuelled by significant reductions in Toiletries and Cosmetics press spend.
The price of beauty
In a recent study carried out by Superdrug on 2,000 British women who regularly buy beauty products, it was found that the average female shopper will spend £18,000 on beauty during a single lifetime. Of this, roughly £9,500 is spent on make-up while £8,500 is spent on skin care products.
Sarah Sharp, head of cosmetics at Superdrug, said: "It sounds like a lot of money, but actually over the course of almost 65 years we're sure most women would agree it is money well spent. This isn't about spending hundreds of pounds on designer creams and it's the day-to-day products that we all use to avoid bad skin, spots, blemishes and dark circles beneath your eyes."
Luxury level buying
Based on figures from an upmarket department store, prestige beauty shoppers spend roughly £1,500 on products per year - five times the amount spent by Superdrug shoppers. This brings the average lifetime total to £100,839, which excludes the cost of visiting hairdressers and beauticians for treatments and services.
mymarketmonitor.com's top blogs of the week:
•MakeUpSavvy reports on the best body exfoliators
•AGirlAndABeautyBlog reveals the products she used right to the end
•LiveLaughLipstick lists her beauty repurchases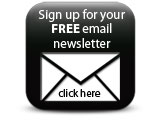 •Gh0stparti­e­s reveals her favourite complexion products
Companies