The latest California Sherman Food, Drug, and Cosmetic Law update
Proposed bill AB-495, an act to add Sections to the the California Sherman Food, Drug, and Cosmetic Law, has received several amendments. This bill would prohibit several ingredients in cosmetics.
This includes lead above a de minimus level which will be determined by Office of Environmental Health Hazard Assessment(OEHHA) by 1 July, 2021, and enforced 1 July, 2023.


Beginning January 1, 2022, this bill would prohibit cosmetics containing any amount of the following intentionally added ingredients:
Dibutyl phthalate
Diethylhexyl phthalate
Formaldehyde
Paraformaldehyde
Methylene glycol
Quaternium-15
Mercury
Isobutylparaben
Isopropylparaben
M-Phenylenediamine
O-Phenylenediamine.
The following long-chain per- and polyfluoroalkyl substances (PFAS) and their salts:
Perfluorooctane sulfonate (PFOS)
Perfluorooctanoic acid (PFOA)
Perfluorodecanoic acid (PFDA)
Perfluorononanoic acid (PFNA).
Industry trade groups will most likely accept the amended language, and therefore not oppose the bill, especially since all or most of the listed chemicals are listed in Proposition 65 or on Annex II of the EU Cosmetics Regulation.


Note that several of these ingredients are used in the United States. Some have not been shown to be toxic, industry decided not to support the ingredient, and thus the Annex II listing.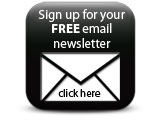 A new clause, similar to the EU, was added that unavoidable impurities will not render such a product as adulterated under the law. Chemicals may be added if they appear on Annex II of EU regulation 1229/2009 (Substances Prohibited in Cosmetics) including updates AND OEHHA establishes a de minimis amount.
Featured Companies