The Smart Smile stick by induPlast, a potential market winner
Leading Italian packaging firm induPlast, the producer of a wide array of products such as stick containers, roll-ons, lip balm tubes, jars, make-up containers and rigid tubes...
Originally designed to appeal to modern consumers, induPlast's Smart Smile sticks have proven to become a distinctive packaging concept. Incredibly functional in both standard and sporty versions, the gorgeous design is strikingly innovative in a number of ways, including no-slip grips on the caps and the inclusion of housing for optional necklaces.
Made of a highly compatible PP, the new Smart Smile (a recent extension of induPlast's popular Smile line) can accept 9 ml of bottom-filled product. The standard version comes with a solid PP cap, though clients have an alternative cap option with bi-injected lateral inserts on either side, creating a no-slip grip that's not only functional, it also enhances the clean aesthetic of the container.
Further, the rotating dispenser wheel on the bottom of the container comes with a plug with a special housing suitable for client supplied necklace attachments that provide even more functionality and athletic appeal. Designed for on-the-go products, the Smart Smile is fantastic for lip balms, sunscreens, dermocosmetics, baby care products, foot care products, insect bite treatments, make up, OTC and para-pharmaceutical products, and more.
The practical, compact format of the container is perfect for anyone that needs a product that can be kept in a bag or handbag or that can be worn and kept out of the way while being active, whether on the beach, on the slopes, on a bike, or on foot. Furthermore, the smooth glide of the mechanism and the feel of the hefty, solid casing combine to convey complete competency and capability to the user.
Decoration options for the Smart Smile include silk screening, hot stamping, and tampo printing, as well as custom colouring in solid, translucent, metallic, or pearlescent shades.
InduPlast is quite confident about the quality level of the sticks developed as well as their highly distinctive appeal compared with similar market solutions.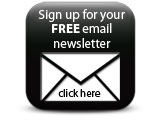 The latest and final version has recently been validated for sale on the market and will be showcased at Cosmoprof Bologna 2-5 April 2014 at Hall 20 - Booth C24
Featured Companies