The David Attenborough effect: REN Skincare has exciting news for eco-warriors
The clean-focused skin care brand has pledged to reduce its plastic consumption and become zero waste by 2021
David Attenborough's documentary Blue Planet highlights the environmental impact of plastic waste
REN Clean Skincare is taking its name to another level after it has announced plans to become a zero waste beauty brand by 2021.
To achieve the initiative, the Unilever-owned brand's packaging will be 100% recyclable, where possible it will be refillable and all unnecessary packaging will be removed.
"Since REN Clean Skincare launched in East London in 2000, we have embraced our role as beauty industry activists and have never stopped looking for ways to improve the efficacy of our clean skin care products and to reduce the environmental impact of our brand," said Arnaud Meysselle, CEO of REN Clean Skincare.
"Our passion for the health of the planet and our fearless approach to innovation empowered us to take the next important step for our company – extending our 'clean to skin' mission to include 'clean to planet'."
To celebrate World Earth Day on April 22, and to promote its green focus, REN has partnered with environmental charity Surfrider Foundation in more than 300 beach cleanups in the US and the UK.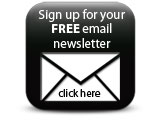 "The first efforts in support of our new mission will enable REN Clean Skincare's employees and partners to work alongside the Surfrider Foundation to help protect the ocean, waves and beaches," added Meysselle.
Companies